The Azhemiinigoziwin (AZH) Program is a nine-month women's empowerment program focused on helping young women regain their strength by learning essential life skills, Anishinaabe teachings, education, and job preparation. A few of our AZH students share what it was like for them to learn about their culture and prepare for the road ahead as they near graduation.
Tiffany Bombay, Rainy River First Nations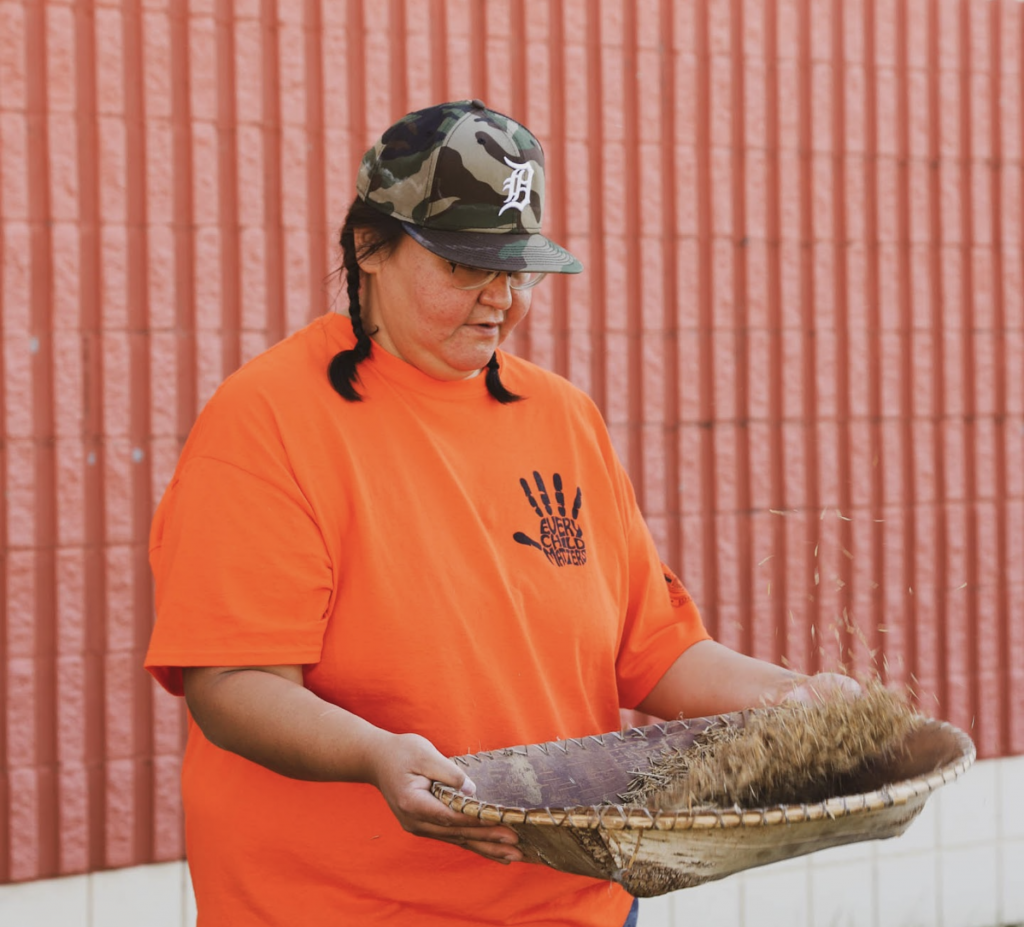 Boozhoo, I am from Manitou Rapids, and my clan is Makwa. I joined the program because I had taken a long break from working and overcoming some personal challenges in my life. I felt I was ready to get back into school or start working again. I was looking to take workshops and came across a poster for the Azhemiinigoziwin Program. The program was everything I was looking for, so I applied.
Some days I found the program very challenging, but whatever was going on in my life at that moment the program seemed to align with everything happening and helped. If I had certain things on my mind, we would discuss them during class, or we would talk about them on a cultural day.
All the women and people involved in the program are very supportive and encouraging. I found it an enjoyable, loving, and safe environment. After I complete the program, I plan on furthering my education and enrolling in the social worker program.
Tia Medicine, Big Grassy First Nation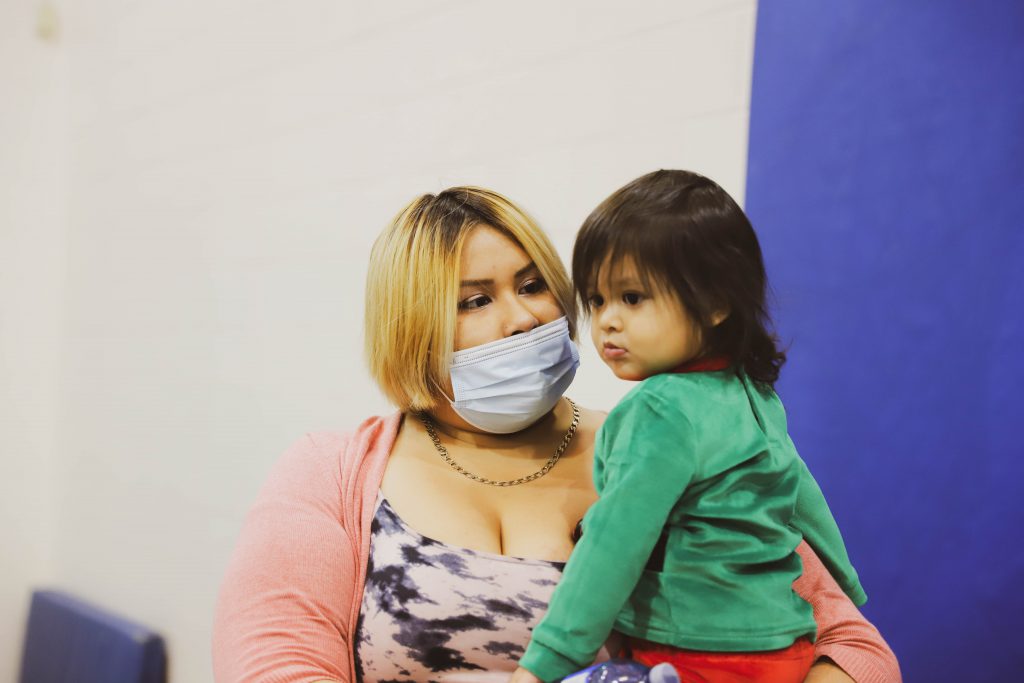 Boozhoo, I am from Big Grassy and a part of the Black Bear clan. My mom was the one who suggested this program to me and thought it would be good for me. I had gone through a lot before the program, lost multiple people, and struggled with my high school education. We talked through it and decided it would be best to help me get in touch with my cultural needs and help me reach the goals that I was struggling with.
When joining the program, I looked forward to the cultural teachings the most. I wanted to learn where to go or ask about sweat and name-giving ceremonies. My favorite cultural day experiences in the program so far have been paddle-making and learning about the clan and name systems.
I have been slowly trying to open up in sharing circles regarding things I have spoken to the program counselor about. I have been struggling with grief because I had lost four people before the program, and during the program, I had lost four more.
In addition to the cultural days, I have enjoyed furthering my education. After the program, I hope to finish up any extra credits I need to receive my high school diploma. During the program AZH, we learned First Aid/CPR which inspired me to talk to the instructor and learn more about this kind of work. After I graduate from the AZH program, I plan to apply for the Paramedic program at Seven Generations Education Institute.
Rikki Petawanikweb, Washagamis Bay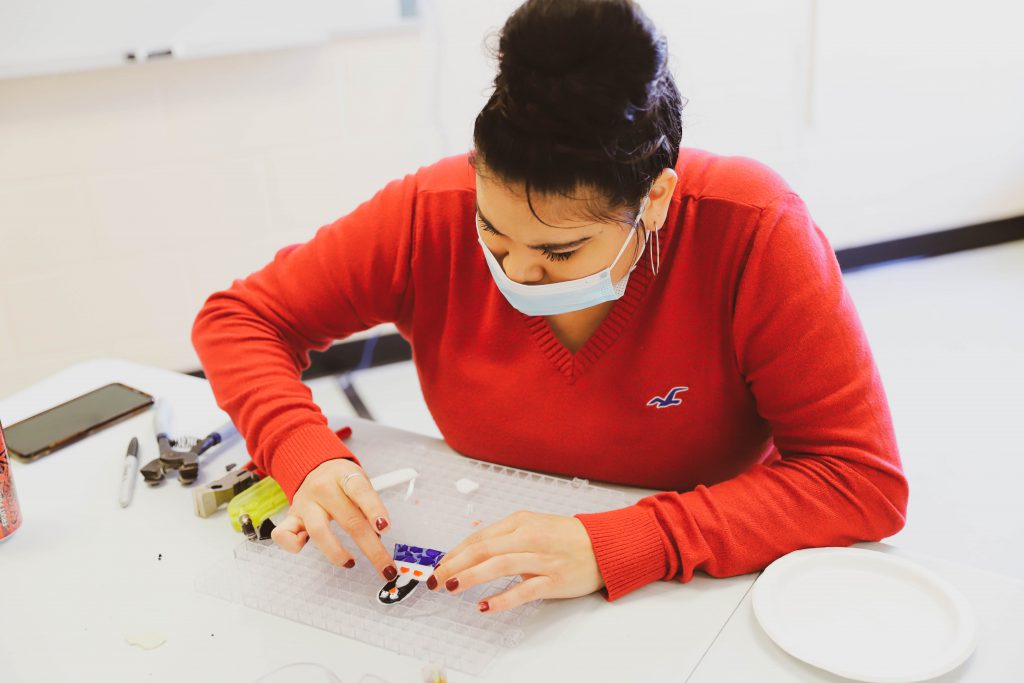 Boozhoo, I am originally from Washagamis Bay and part of the Kingfisher clan.
I joined this program because I wanted to get ahead in life. I had heard about the program from friends who had taken the program years before and from others who have taken programming through SGEI. Hearing from them made me want to apply and do more with SGEI.
My time at the AZH program has been nothing short of remarkable. I have enjoyed everything the program has offered me including learning about my language, cultural days, and the learning experiences that can be used in the future, such as First Aid/CPR training. Additionally, some of my favorite moments in the program include making paddles, learning about women's teachings, and taking part in what SGEI's main campus has to offer, like salon days and the makerspace. The main campus welcomes us and the other staff and students make us feel like we belong there.
Throughout the program, I have learned that I want to help people who are struggling with different things such as their emotions, relationships, or even addictions. Realizing this helped me decide to apply to the Social Service Worker program with SGEI after completing the AZH program.
Denise Audette, Program Manager
This program is so much more than just learning the basic necessities. We work with these women to help them grow and shape their futures. Our program focuses on providing empowerment through five main components; Education (Gikino'amaadiwigamig), Cultural (Anishinaabe bimaadiziwin), Language (Anishinaabemodaa), Wellness (Mino Ayaawin), and Life Skills and Job Prep (Ozhiitaa'aa ji'anookit). Over the nine months, women will learn various skills and teachings. Still, the ultimate goal is to empower them and motivate them to move forward.
Watching these women learn new skills, make friends, and develop a lifelong support system is empowering all on its own. As they move forward to their next year, we assist them with the transition after completing the program to receive a full wrap-around service from Seven Generations Education Institute.
Applying for the AZH program
Women graduating from this program are empowered to enter their next stage of life, whether that's completing high school, entering post-secondary, or seeking employment, with confidence and success. Are you looking to learn new life skills? Learn more about the Azhemiinigoziwin program here.