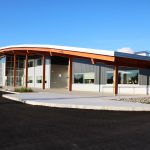 Fort Frances
Full Services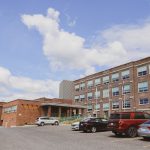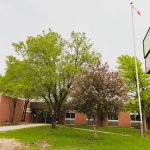 Sioux Lookout
Full Services
Update: November 15, 2022
What those attending SGEI campuses should know:
Seven Generations Education Institute is committed to the health, safety, and well-being of all students, staff, and visitors to our campuses and facilities. At this time, we highly recommend that ALL people entering our facilities wear masks. The ongoing health risks from COVID, combined with new respiratory illnesses and influenza season, are causing challenges for our healthcare system. We can do our part by wearing a mask to help protect ourselves and prevent the spread of illness.
Remember to stay home if you are not feeling well.
You can access the COVID screening tool through the SGEI website, and if you have any questions, please get in touch with your instructor, supervisor or building management.
Proof of vaccination policy
Effective August 2022, all SGEI students, staff and instructors will not be asked to produce proof of COVID-19 vaccination. This policy, and others, can be reintroduced if deemed necessary by the SGEI Board of Directors and Senior Leadership.
Manidoo Baawaatig Event Centre (Kenora)
Last updated November 15, 2022
Here are the latest Covid 19 protocols regarding our event centre at Manidoo Baawaatig.
The event centre will be open to full capacity, effective immediately.
Masks are highly encouraged in the event centre when social distancing cannot be maintained. The renter of the event centre will be responsible for their own Covid-19 protocols as SGEI staff will not be screening people upon entry.
All SGEI staff will be encouraged to wear a mask while entering the event centre and while providing food services and IT support.
SGEI WILL NOT be responsible for any Covid 19 outbreak that may occur among the people renting the event centre.
If you are unwell, stay home.
You are encouraged to complete our self-screening questionnaire before coming to an SGEI campus.
Masks are highly recommended.
Sanitize your hands and space often.
If you begin to feel unwell, notify your instructor or supervisor immediately.
SGEI encourages all community members to follow the Province of Ontario and Northwestern Health Unit's (NWHU) health guidelines.