The Makerspace is open to SGEI students, staff and members of the community. It's a place to explore your creative ideas and make them a reality.
Ideas are always best explored together
If you have an idea for a project, feel free to bring it to us to help you explore the possibilities. Our equipment may help you get it to life in ways you never thought before!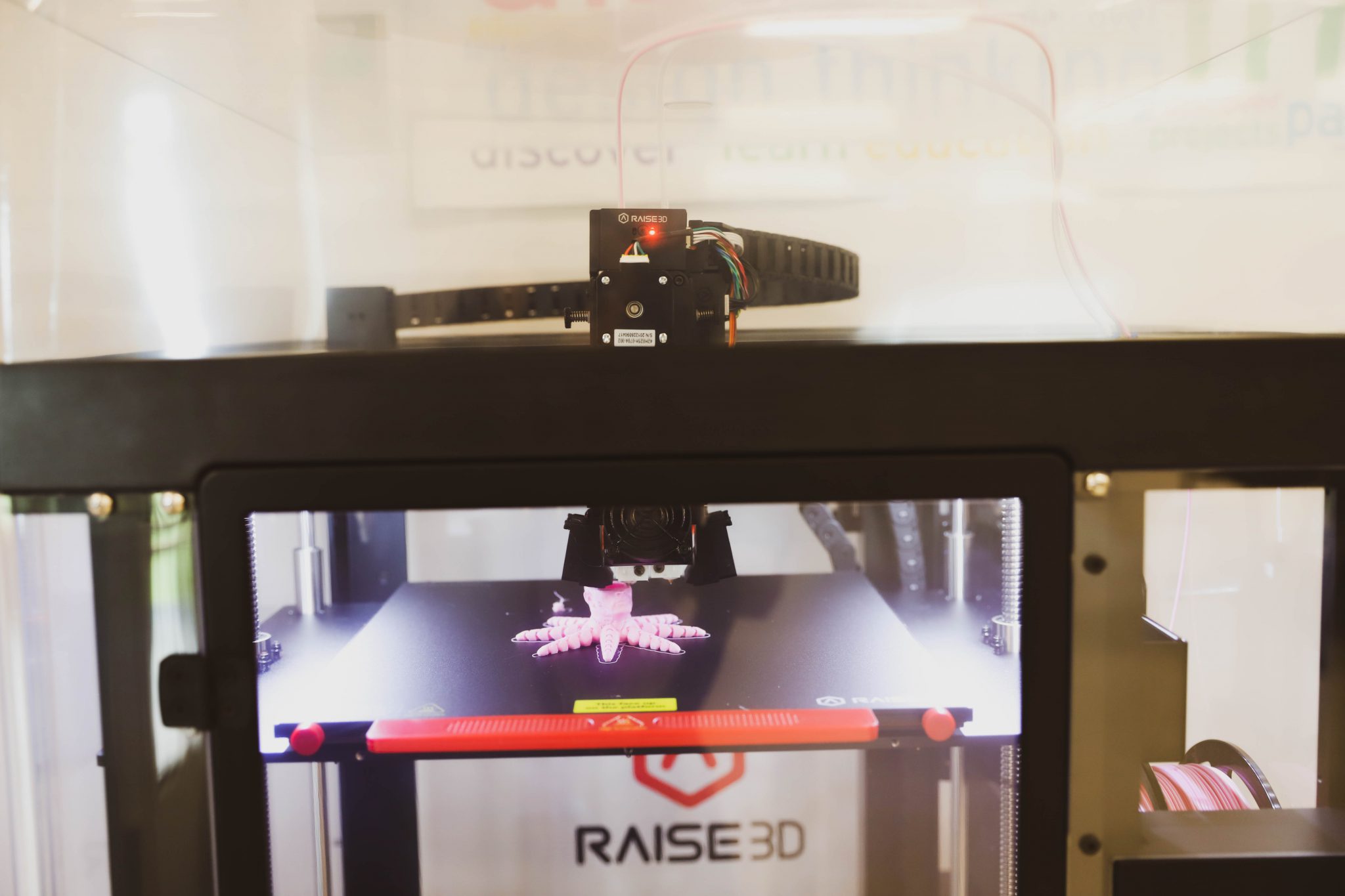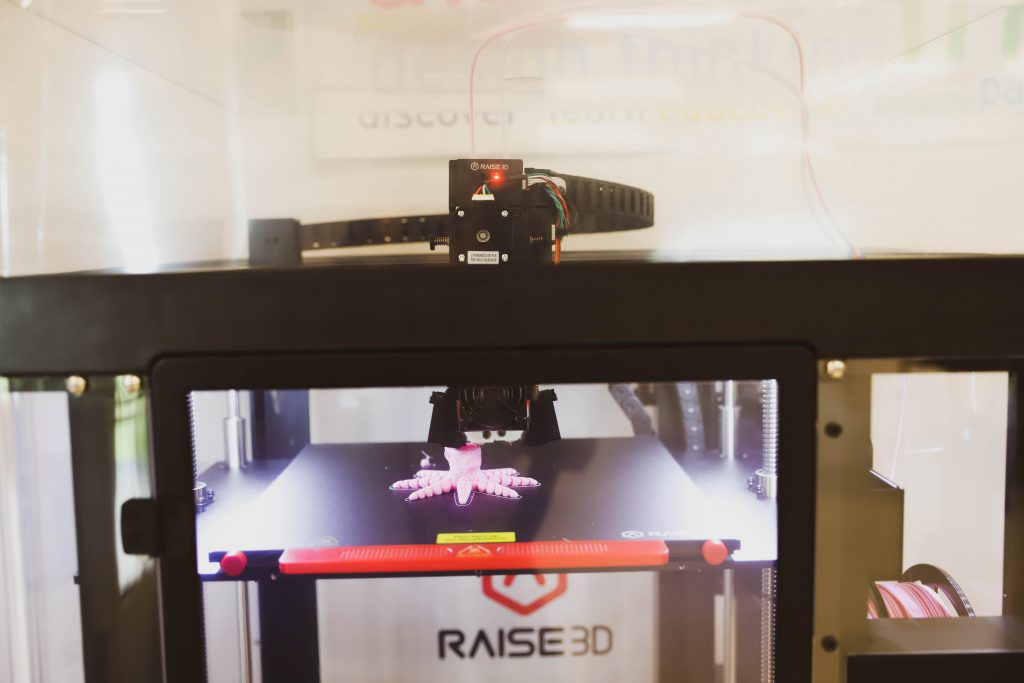 Available technology & tools
Digital Lab
HP Sprout, digital conversion tools, Adobe Software

Computer programming

Ozobots, Makey Makey, Microbits and Dot and Dash – programming skills
Multi-Media Creating
Video green screen and editing equipment

Audio Lab

Augmented and virtual reality headsets and technology
Crafting
Sewing machines and notions

Fabric and sewing needles

Cricut machines and supplies

Beads
Bringing your ideas to life with…
3D Printers

Laser Engraver/CNC Cutter

Printing projects (Book Making)

And more!
Safety First
The machines and equipment in the Makerspace come with some elements of risk. We want to ensure everyone in the space is safe and is following our safety procedures, procedures and proper operation of our tools. Each person using the Makerspace must be trained on the equipment before they can use it. Please refrain from using or handling our equipment if you do not have the proper training. 
Here are the Makerspace rules and regulations. You must read these before you get started.
We are careful with your data. Please read our privacy policy for how we keep track of Makers for a good user experience.
Sign up for training & Book time
After you read our rules and regulations regarding our Makerspace, it's time to take a tour and get training. Select and book one of our training options in the booking form below.
If you would like a more in-depth look at our machines, check out our Makerspace Training digital document.
Can't wait to see you in the Makerspace!
Cultural Creativity for all
About the SGEI Makerspace
The SGEI Makerspace is a collaborative space open to everyone. Our space offers a wide range of technology and cultural crafts for creating, inventing, sharing, and enjoying a hands-on experience. SGEI provides the training for the equipment, and you create the innovation. This is an encouraging, positive environment for everyone to explore something new!
Foster your interests
If you've always been interested and wanted to learn cultural-based crafting and attire but don't have the tools to do it, we likely have it right here for you in our Makerspace. Here at SGEI, we can help guide you by offering workshops and hands-on learning opportunities. Follow us on Facebook, Instagram, and Twitter and subscribe to our newsletter to stay connected with our current activities.
DIY Kits
In our Makerspace, we often provide DIY kits for crafting opportunities. These are fun, culturally-based crafting kits the whole family can enjoy and create together.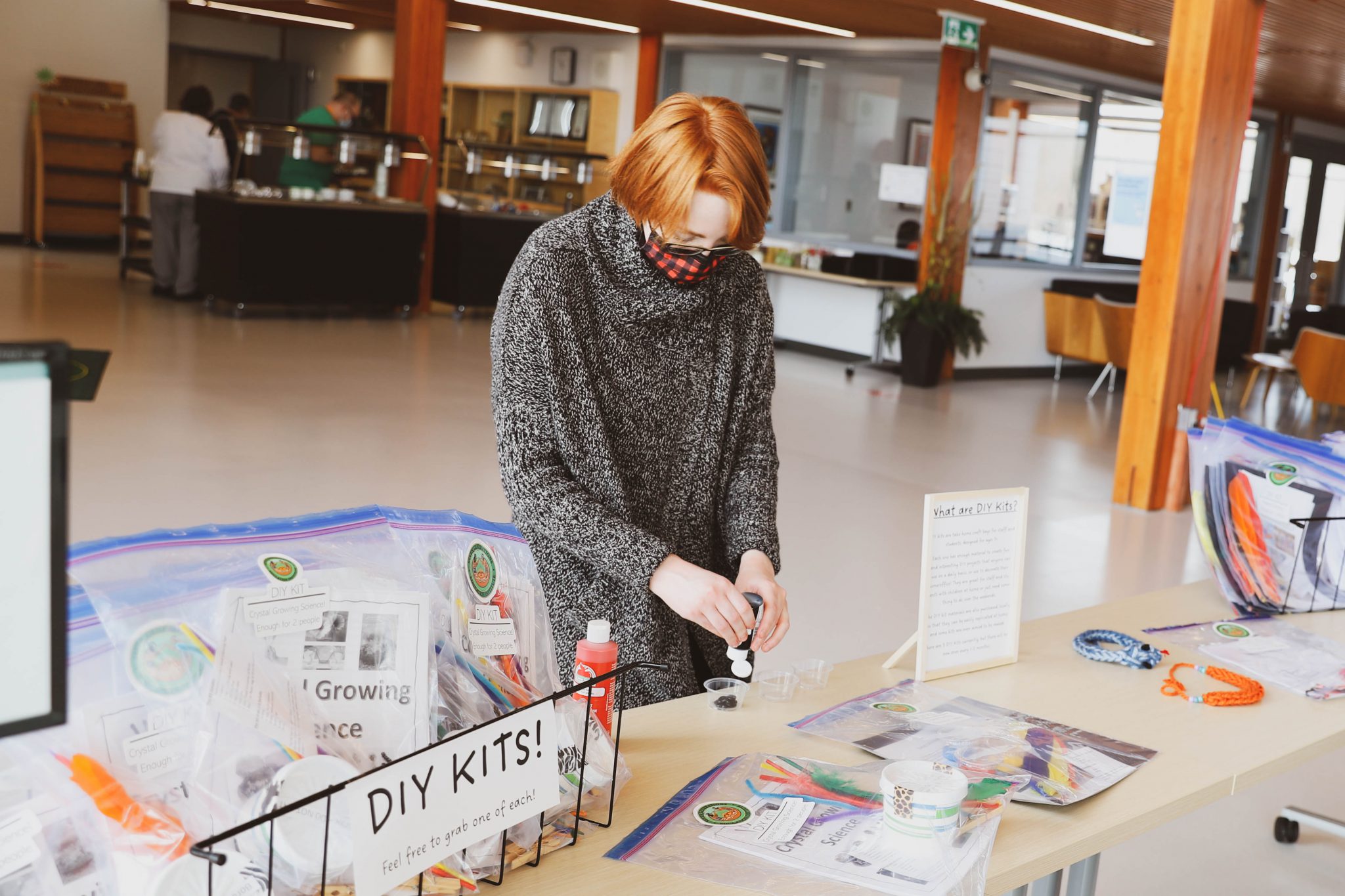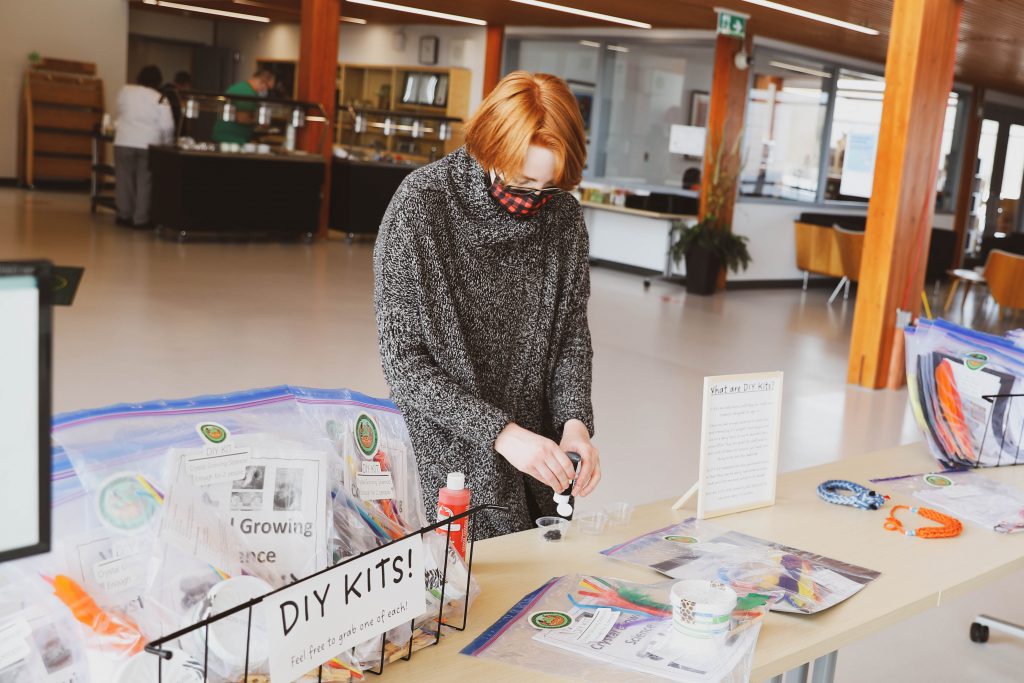 Do you want to learn more about our creativity tools? 
Take a look here!
VR Headsets
3D Printers
Laser Engraver/CNC Cutter
Janome Sewing Machine Basics – Janome 2030QDC manual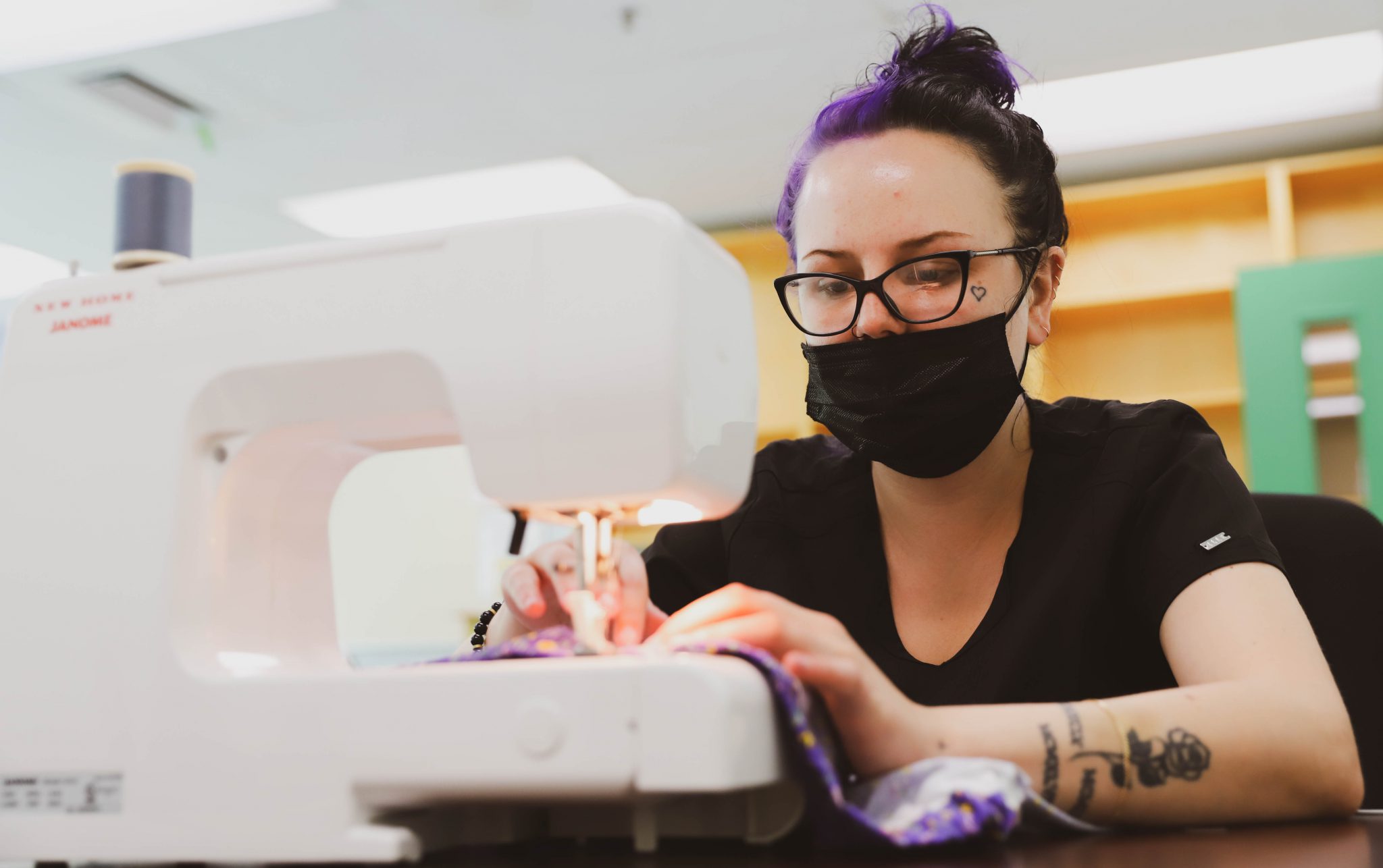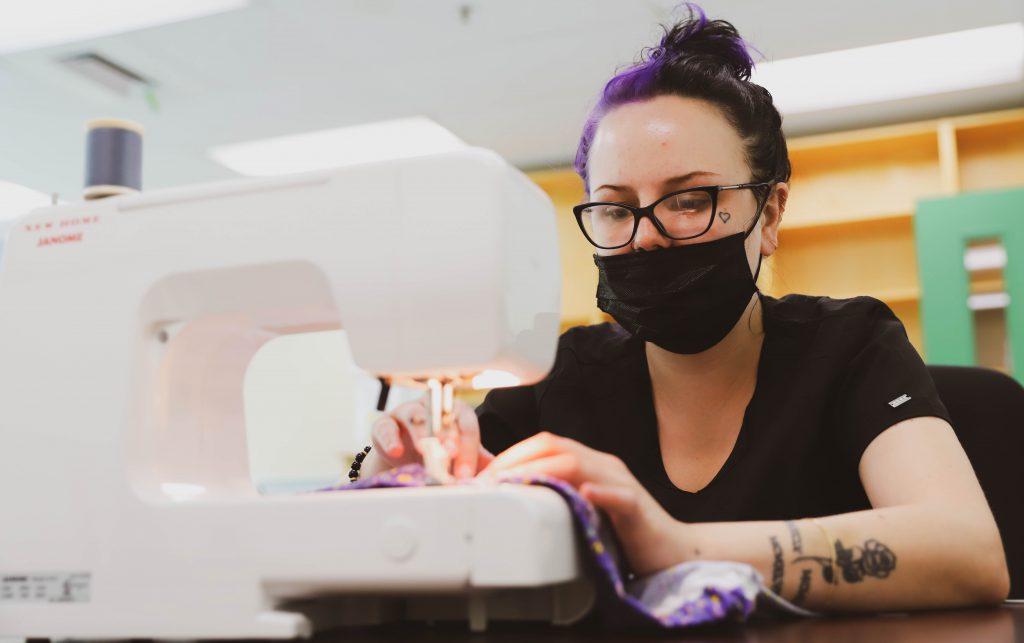 What if it's going to take a while?
Short-term or long-term?
If you have a small project or a larger goal in mind, that's great! Explore our space and put your ideas into motion. Want to work on a big creation, video project, audio production, video game coding or sewing endeavour you are free to work in our space. Booking your time is up to you and our Makerspace assistant who can help with space management to enable everyone the opportunity to create.
Questions? 
Contact our Makerspace assistant Maggie LeMesurier by emailing here or by calling (807) 274-2796 ex. 1260.