Fort Frances Campus
Niizhwaaching Aanikoobijigeng Gikinoo'amaadiiwigamig
1452 Idylwild Drive, P.O. Box 297
Fort Frances, ON P9A 3M6
Phone: 1-807-274-2796
Toll Free: 1-800-668-6279
Fax: 1-807-274-8761
Email: sharaw@7generations.org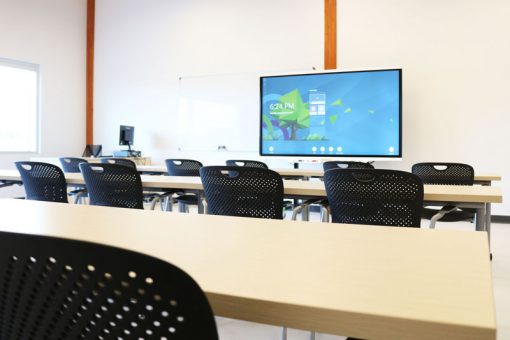 SGEI has nine regular classrooms designated for secondary, post-secondary and pre-employment training use. Each classroom is equipped with desks, a white board and a SMART board.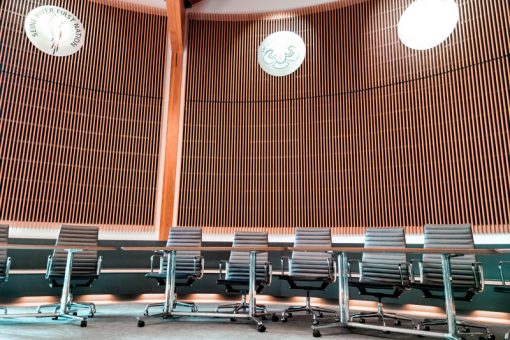 Centrally located in the building's atrium, the circle room houses SGEI's Grandfather Drum, Saagajiwe, Grandmother Staff, Gookomisinaan and sacred traditional items. The circle room features signage dedicated to each of SGEI's ten governing First Nations communities and is used as a meeting space, for cultural ceremonies and as a place for staff and students to visit sacred items.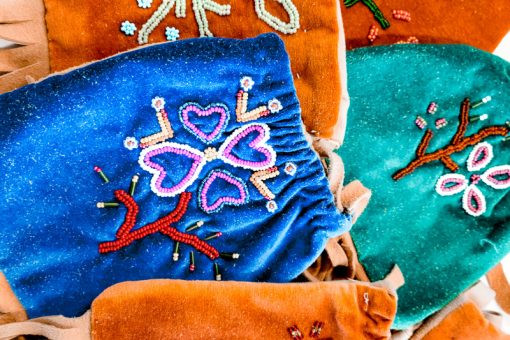 The makerspace is a collaborative space for students and community members to craft, innovate and create using traditional tools and the newest technologies. The makerspace features a green screen, Oculus Rift VR technology, Ozobot coding kits, a laser engraver and cutter, 3D printers and traditional tools for sewing, beading, and leatherwork.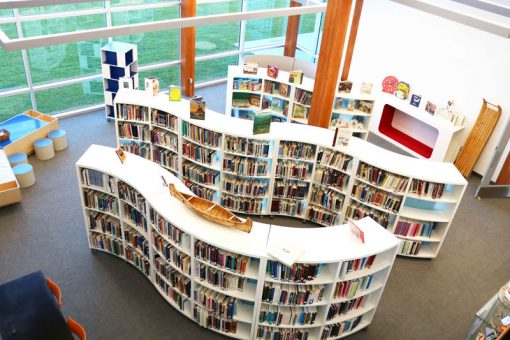 The library is equipped with educational resources, cultural artifacts, books, textbooks, films and other resources free for students, staff and community members to access.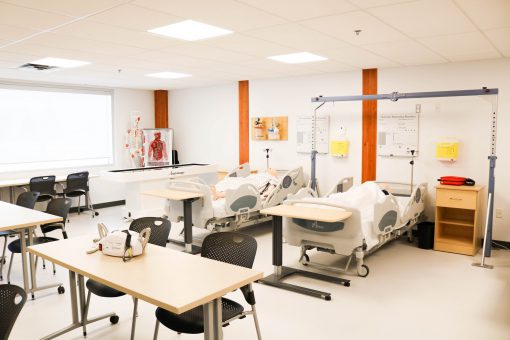 The healthcare lab is outfitted to resemble a working hospital setting for students in healthcare disciplines to practice procedures in a safe, comfortable environment.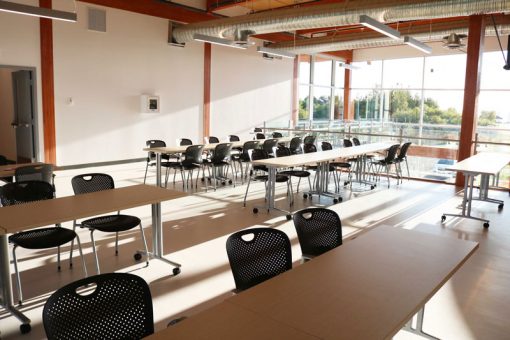 Located above the atrium, the dining mezzanine is a space for students and staff to grab a meal as part of our hot breakfast and lunch program.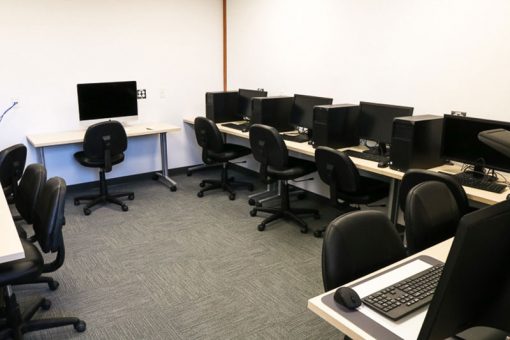 Located in the library, the digital lab enables staff, students and community members to preserve and archive photographs, video footage, audio recordings and documents. It features two HP Sprout desktops, an iMac, seven HP Desktops, a Wacom tablet for graphic design and illustration and Adobe Creative Cloud software.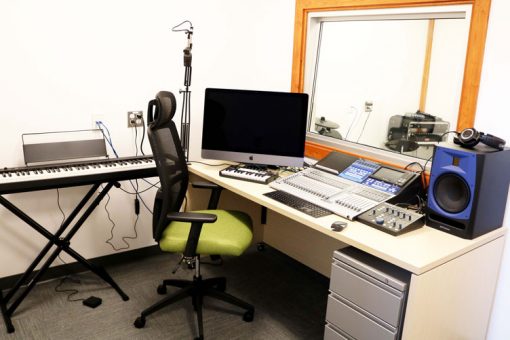 Located in the library, the audio lab is a complete digital recording studio that features a microphone, soundproofing equipment, and audio mixing equipment.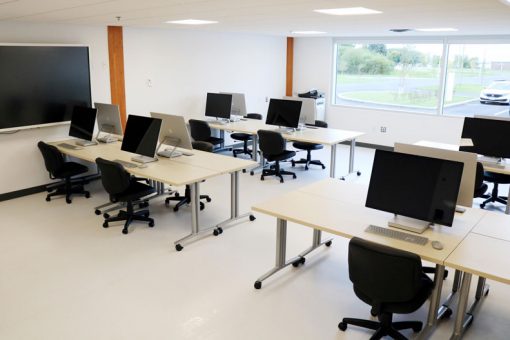 The 16-seat computer lab is equipped with 16 Microsoft Surface desktops, worktables, a photocopier, whiteboard and SMART boards for workshops.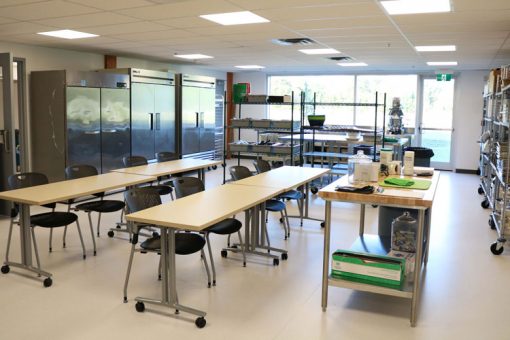 The commercially outfitted teaching kitchen and classroom features a dishwasher, six-burner stove, convection oven and rationale oven capable of baking, steaming, smoking and dehydrating.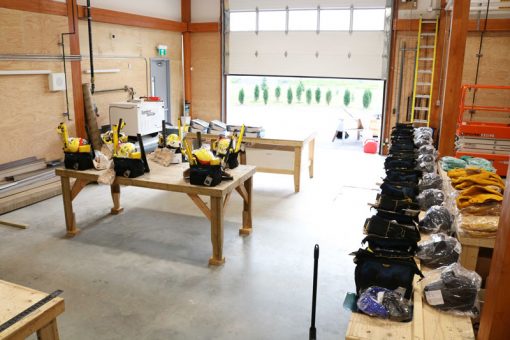 The versatile trades lab is capable of accommodating building construction and carpentry trades programs and other workshops including cabinet-making, woodworking, sign-making and pottery.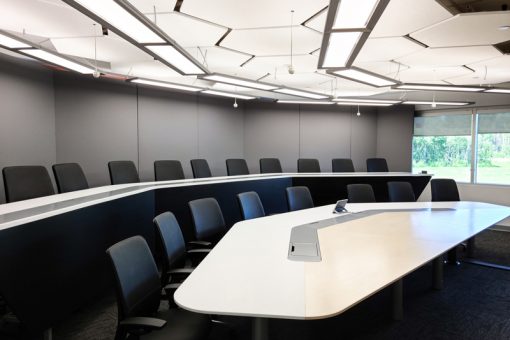 The telepresence room uses Polycom technology to bridge classrooms across campuses and enable remote facilitation by our educational partners.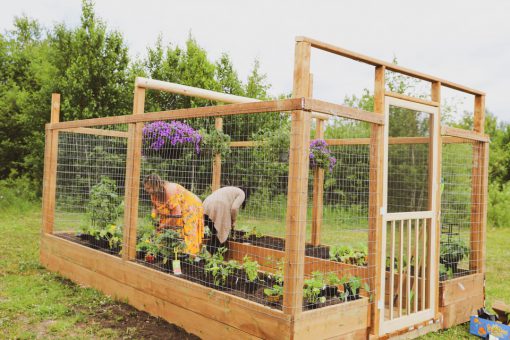 Located north of the building, the staff and student garden is a space to sit, relax and enjoy nature. Anyone is welcome to work in the garden and harvest vegetables for lunches and snacks.