Who can access our library?
Our library and all its resources are for everyone! Our students, staff and the public are welcome to visit our library during hours of operation, peruse our collection, borrow materials and access resources. To borrow materials from our library, please talk to our Librarian or Library Assistant about getting a library card.
Come check out what our library has to offer!
In addition to our variety of books, our library has a number of exciting resources and activities: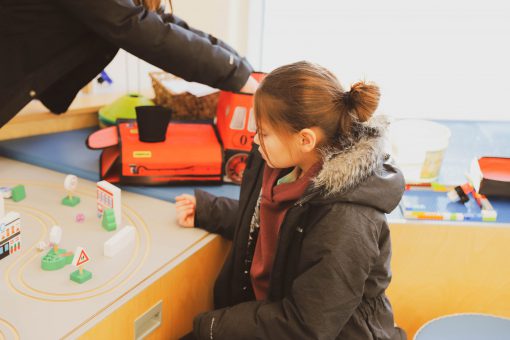 Our library has a variety of toys, stuffed animals and more for children to play with when they visit.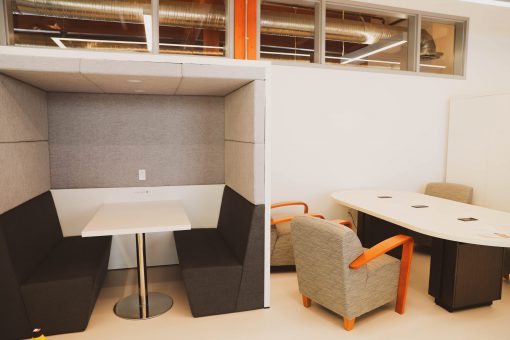 Choose from our quiet cubes, large meeting table or study desk. All study spaces are outfitted with plugins.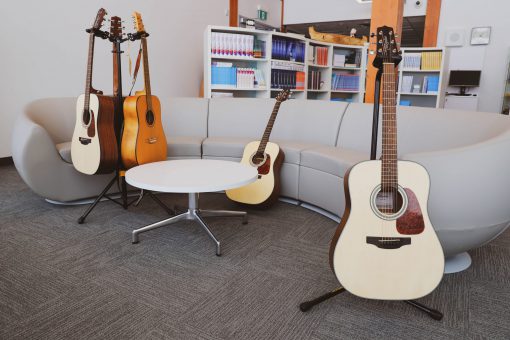 We have a selection of guitars for patrons to use or borrow.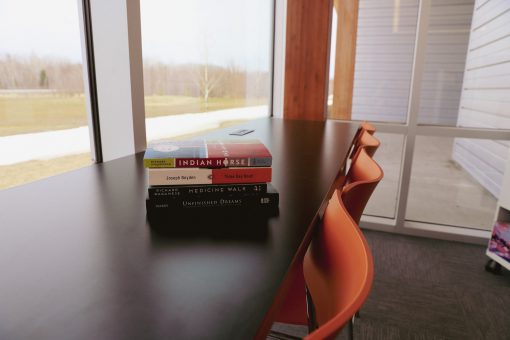 Our library has books for patrons to purchase and textbooks for students. We accept cash, debit, credit and e-transfer (EFT).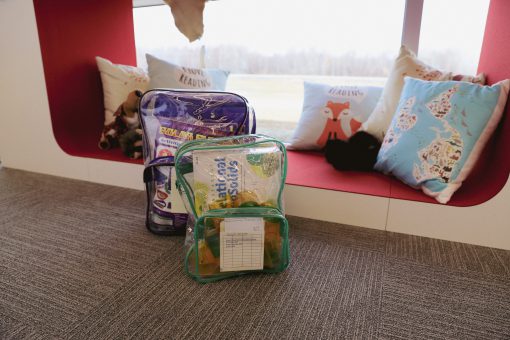 We have a variety of take-home activity kits for you and your family to enjoy.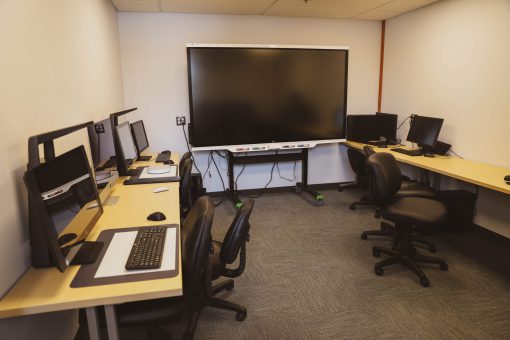 Our digital lab is available for use and features a variety of software and digitizing technologies.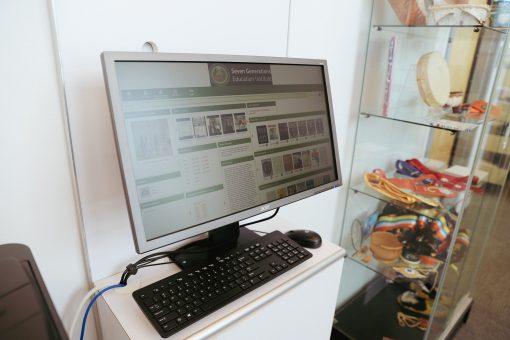 Not sure what you're looking for? Explore our collection using our on-site kiosk.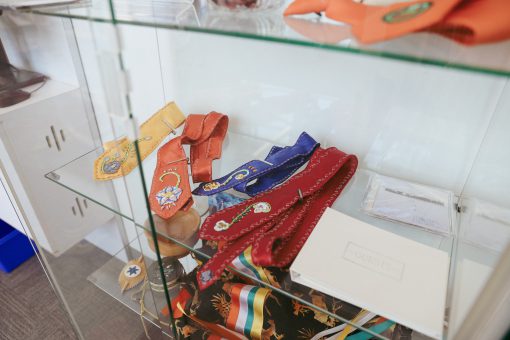 View our collection of local cultural artifacts and art pieces.
Academic resources for students
As an SGEI student, you have access to your affiliate college's online library resources as well as access to SGEI's ProQuest database. For all affiliate college libraries, sign in using your affiliate college student login and password (please note that students are responsible for their own usernames and passwords).
ProQuest
ProQuest is an online database of peer-reviewed research. Students are encouraged to access ProQuest to write papers and complete assignments. To access SGEI's ProQuest database, login to your Brightspace account and navigate to "ProQuest Library" under the "E-Library" tab.
Learn how to use ProQuest
Access your affiliate college library
Our library also hosts a number of events. Refer to our website events calendar for the latest event updates, or stay up-to-date with all upcoming events by subscribing to our monthly newsletter. Current library events include:
Monday – Board Game Night
Tuesday – Movie Night
Wednesday – Chess Night
Thursday – Guitar Jamming Night
Sunday – Closed
Monday – 8:30 am to 7:00 pm
Tuesday – 8:30 am to 7:00 pm
Wednesday – 8:30 am to 7:00 pm
Thursday – 8:30 am to 7:00 pm
Friday – 8:30 am to 4:00 pm
Saturday – Closed
Holiday hours
Please note that our library (and campuses) are closed for the following holidays: New Year's Day, Family Day, Good Friday, Easter Monday, Victoria Day, Canada Day, National Indigenous People's Day, Civic Holiday, Labour Day, Thanksgiving Day, Christmas Day, and Boxing Day. Please refer to our Events calendar for our campus closures surrounding the Christmas holiday season.
Tanya Howarth
Post-Secondary Program Administrator/Librarian
(807) 274-2796 x 1216